The Best Kitchen Countertop Materials
Posted by Ryan Shilow on Sunday, May 30, 2021 at 11:19 PM
By Ryan Shilow / May 30, 2021
Comment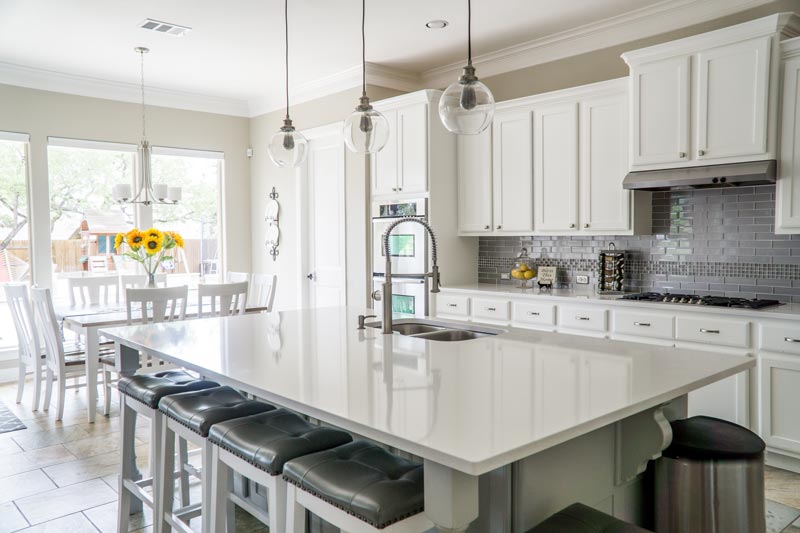 Kitchen Countertop Materials
Your kitchen counters need to work for your lifestyle. There are many materials to choose from, so how do you decide? Here are a few ideas that can get you started when you pick out the countertop for your home.
Granite
Granite is a naturally occurring stone used frequently in kitchen countertops. The stone is sourced from quarries and is cut into thin slabs that can be polished and fit as countertops. It has several benefits, including an easy-to-clean surface without cracks or crevices.
Marble
Like granite, marble is a natural stone. It is typically found in shades of white and makes an excellent single-surface countertop. Once polished, marble counters are high-gloss and easy to use. No two marble countertops are the same.
Tile
Some people like to use tile made of ceramic, stone or glass on countertops. It's easy for do-it-yourself counter builders. However, you must use the correct grout to ensure that the counters stay clean and free of debris.
Wood
A popular choice for countertops right now is wood. Wooden countertops are also referred to as "butcher blocks" and are durable, cleanable and attractive. However, they need additional care to keep them clean and free of damage.
Laminate
Laminate countertops have come a long way since they were first introduced in the mid-20th century. Laminate is good for budget-conscious homeowners and can mimic natural forms such as granite or wood, among other fun patterns.
Concrete
Some homeowners love the look of concrete countertops, which can be poured in custom forms. Once the concrete is set, the surface is durable. Concrete can also be tinted or have decorative aggregates added.
Have any questions about real estate or are you in the market? Contact information is below.
Phone: 443.602.9900
Email: [email protected]
Find our last blog about '5 Major Factors That Affect Your Home Insurance' here